As an Amazon seller, you've probably heard of Fulfilment Network Stock Keeping Units. But what is FNSKU, and how does it work? Not just a barcode, this helpful tool helps Amazon index the product as a unique item to the FBA seller. These labels also help Amazon buyers find the correct products that they're looking for. Let's find out more about FNSKU and how it can help improve your sales on Amazon. We'll also show you how to create one for your products.
Table of Contents
What is FNSKU and Its Purpose?

The Fulfilment Network Stock Keeping Unit (FNSKU) is a unique barcode that FBA (Fulfilment by Amazon) sellers use for their products. As an FBA seller, Amazon takes care of all inventory handling, from order fulfillment to returns and customer service. To make inventory handling easier, Amazon uses the FNSKU label to identify and catalog your items. Each label contains the following information:
ASIN (Amazon Standard Identification Number) of the product
Your Seller ID
Unique code to identify the product
As an
FBA
seller, you should ensure that this label is added to each of your products. Not only does it aid in monitoring inventory levels, but Amazon uses the FNSKU to identify where to send customer returns to. The good news is that if you haven't added an Amazon FNSKU label to your products yet, it's super easy to do!
Creating an FNSKU for Your Pproducts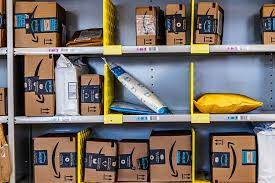 Adding FNSKUs is an essential and straightforward process. Just follow these easy steps:
Ensure that your products are categorized correctly. Head over to your Seller Central account and select "Manage Inventory." In the FNSKU column, ensure that each item is checked according to your preference. Amazon will generate a code or barcode accordingly.
To create new FNSKU labels, locate "Fulfilment by Amazon" in the Settings menu. Select "FBA Product Barcode Preference."
Edit the label information as required, ensuring that details like the product name, description, and price are correct.
Under the "Manage Inventory" list, navigate to an FBA product, select "print item labels," and confirm.
With your unique FNSKU labels printed, you're now ready to affix them to your products and send them to the fulfillment center.
Understanding ASIN, FNSKU, SKU, and UPC

When selling on Amazon, you'll come across many acronyms and unique identifiers. But how do you know what to use and when? Let's take a closer look at the main acronyms for a better understanding.
ASIN
Amazon Standard Identification Number (ASIN) refers to a unique code used to identify products on Amazon. Every product listed on Amazon is assigned an ASIN code.
FNSKU
The Fulfillment Network Stok Keeping Unit (FNSKU) is used to identify each unit of an item listed on Amazon. Each label includes the ASIN code as part of the required information on the FNSKU for Amazon to track inventory.  So what is FNSKU, and how is it different from ASIN? The latter identifies a product listed, whereas the former is assigned to each unit of the particular listing
SKU
A Stock Keeping Unit (SKU) is used by FBM (Fulfillment by Merchant) Amazon sellers. It's a coding system used to keep track of your inventory. How does it differ from FNSKU? As a seller, you create a code using a formula to track the inventory you're selling. When you're an FBA (Fulfillment by Amazon) seller, you'll be provided a code to generate labels. Either way, these codes are used for stock monitoring purposes.
UPC
The Universal Product Code (UPC) refers to a 12-digit code used to identify products sold in a retail setting. You'll find these barcodes on any product bought in a store. Every product sold on Amazon is required to have one.
| | |
| --- | --- |
| ASIN | Unique identifying code used for products listed on Amazon. |
| SKU | Self-created code used by FBM sellers to monitor inventory. |
| FNSKU | A code created by Amazon for FBA sellers to identify and track units of a listed product. |
| UPC | Universal code for products sold in retail stores, required on all products listed on Amazon (unless exempt). |
READY TO TAKE THE NEXT STEP?
Schedule Your Free Amazon Strategy Session
schedule a call
Use FNSKUs Correctly With These Tips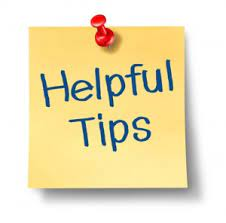 So now that you understand what FNSKU is, it's important to understand how to use them correctly. Here are a few tips to help ensure that you're following the correct procedures for better identification and stock management.
Always print a full set of labels. Remember that since each label is unique, you cannot reuse, modify, or copy any of them.
When printing the labels, ensure that they are 1⅓ x 4 inches in size and printed on white paper.
Never place a barcode over the human-readable text of the label. Ensure that all information is clearly visible.
Check and recheck that all information, like the ASIN, price, and product name, is correct.
Labels should be securely affixed to all items. They should not be removable without causing damage to the products.
By following these tips, you can rest assured that your products will be tracked and monitored better.
No FNKSU? No Problem!
Do you have products that don't have an FNSKU? Don't worry about it! You could still list them on Amazon as an FBM seller. But you'll have to:
Ensure that your products have a UPC or EAN (European Article Number—the European version of a UPC).
Print and affix the labels to your products.
Track the items manually with your uniquely created SKU labels.
Now that you know what FNKSU is, it's clear to see the benefits related to having these handy labels. As an FBA seller, you have a significant amount of hassle removed from your side. While it isn't essential to sell this way, why wouldn't you choose the more convenient option? Do you need more help creating FNSKUs for your products? Contact
Laser Sight Digital
today! We're here to help make your selling journey easier